Another Sold Out Show at the Black Harvest Film Festival
---
What an incredible night!
The second showing of The Curators of Dixon School on Thursday, August 16, was sold out well before its scheduled start time of 6 p.m.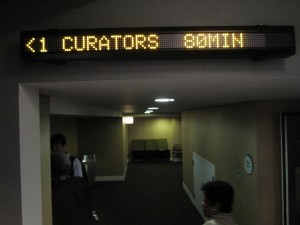 The audience was filled with people eager to see this Black Harvest Film Festival offering: teachers, who are just days away from starting a new school year, social workers, psychologists, parents, kids, alumni from many Chicago elementary public schools and a support group known as BUILD, for Blacks United in Leading Diversity, from Aon Corp.
How do I know where all these people came from? They introduced themselves to me after the film and they talked about the work they are doing, what they hope to do with their own kids as parents or with students in their work in schools.
A lively question-and-answer period followed the film, with considerable discussion of the importance of art in the daily lesson plan for children. I was at the podium along with one of the featured educators in the film, Joan Dameron Crisler. Ms. Crisler founded the school's art collection.